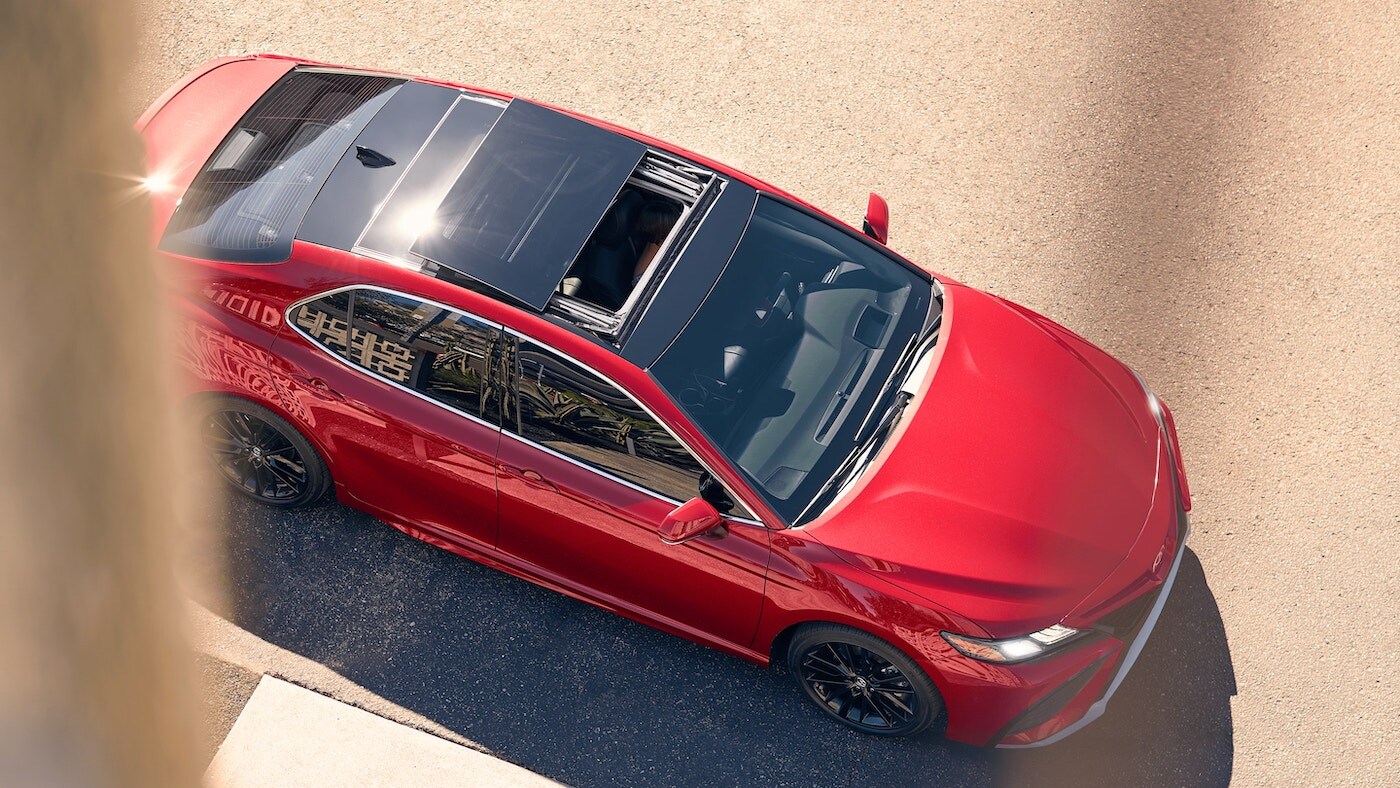 Our Huntingtown area customers who are looking for a new Toyota and need to have a sunroof, are in luck. Most of the 2021 Toyota models feature either a standard or available power tilt/slide moonroof with sunshade or a panoramic roof. As the weather begins to shift from the cold of winter to the warmth of spring and summer, it's never been a better time to buy a new Toyota vehicle with a moonroof.
Here at Bayside Toyota, we let you know which new Toyota models have a moonroof or panoramic roof for our Huntingtown area customers to enjoy.
2021 Toyota Vehicles with a Moonroof/Panoramic Roof
Cars & Minivans
2021 Toyota Prius
2021 Toyota Corolla
2021 Toyota Camry
2021 Toyota Avalon
2021 Toyota Sienna
Trucks
2021 Toyota Tacoma
2021 Toyota Tundra
Crossovers & SUVs
2021 Toyota RAV4
2021 Toyota Venza
2021 Toyota Highlander
2021 Toyota 4Runner
2021 Toyota Sequoia
2021 Toyota Land Cruiser
Regardless if you are in the market for a sedan, SUV, truck, minivan, or hybrid vehicle there is a new Toyota model with a moonroof for you to enjoy. You can drive a new Camry or Corolla, a Tundra or Tacoma, a RAV4 or 4Runner with a moonroof. You can enjoy summer time trips to the shore in your new Toyota and have the roof open to get the full experience. Those cool nights will feel even better with the breeze of the open roof flowing through. 
Find Your New Toyota at our New Toyota Dealer
If you are interested in any of these 2021 Toyota models with a moonroof, please contact us online or visit us at Bayside Toyota, near Huntingtown, and see the vehicle you have your eye on in person. To learn more about any 2021 Toyota models, be sure to browse our 2021 trim comparison page.