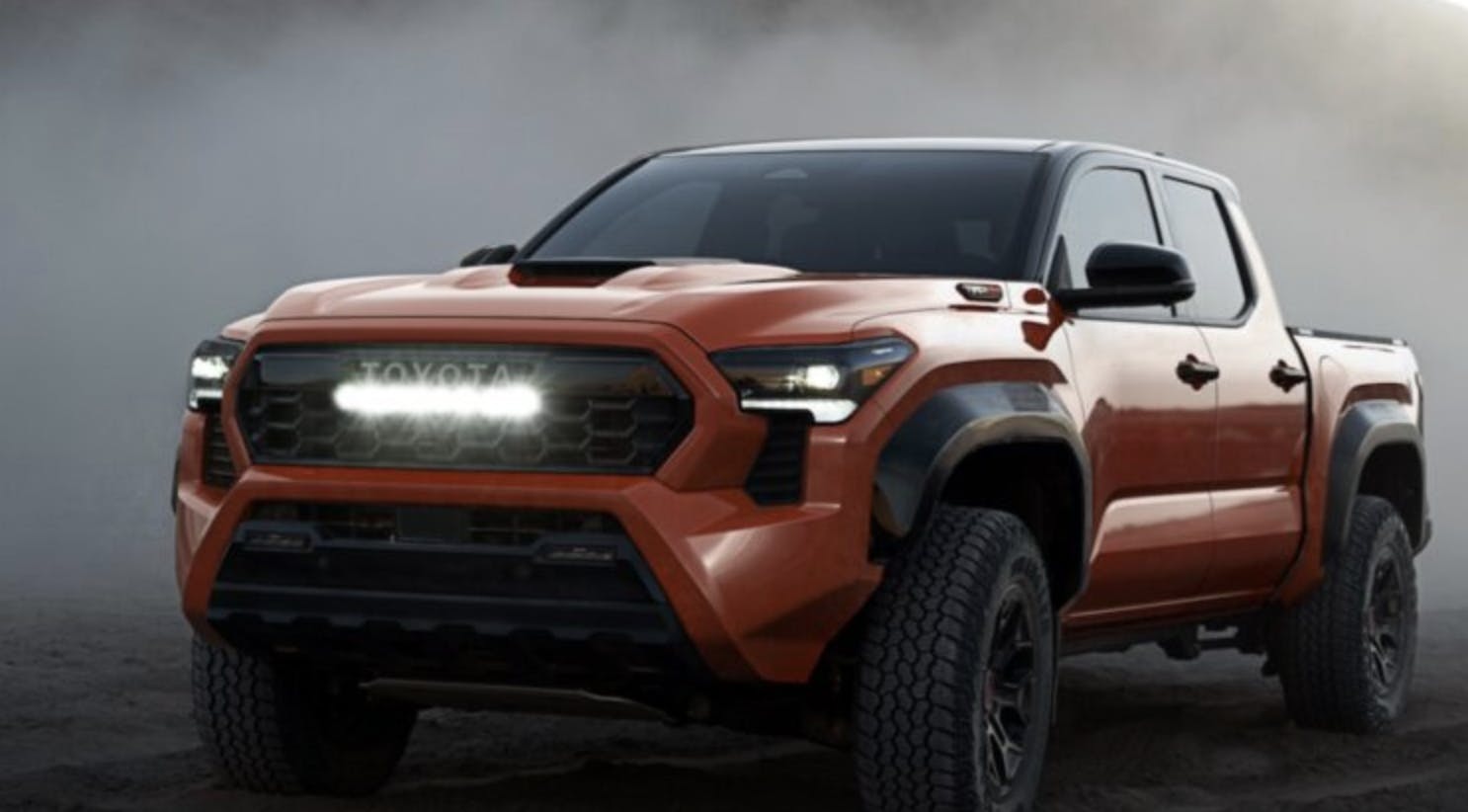 A Glimpse of What's to Come
The highly-anticipated 2024 Toyota Tacoma has received a lot of buzz since its unveiling at a big event in Hawaii. Fans of Toyota's midsize pickup truck have been waiting for years for a full redesign, and now, we have a glimpse of what's to come for the 2024 model year. In a recent announcement, Toyota has released one of the special colors that the Tacoma TRD Pro will be available in – Terra. In this blog post, we'll dive deeper into the features and specs of the new Tacoma, along with what we know so far about this new special color.


To start, let's take a quick look at what we know so far about the 2024 Toyota Tacoma. It will be the first full redesign in years and is built on the TNGA-F global truck platform, which it shares with the Tundra and Sequoia. The new Tacoma will be available in two body styles and eight different trim levels, including the highly anticipated TRD Pro. The TRD Pro comes with exclusive styling and performance features, making it a favorite among Tacoma enthusiasts.
One of the biggest changes for the 2024 Tacoma is the introduction of a hybrid powertrain option. This powertrain pairs a 2.4-liter four-cylinder engine with a 48 hp electric motor for a combined output of 326 horsepower and 465 lb.-ft. of torque. This hybrid powertrain is a first for the Tacoma, and Toyota is positioning it as a fuel-efficient option for those who want the power of a pickup truck. Of course, there are also non-hybrid engine options available. The entry-level SR trim level comes with a turbocharged 2.4-liter four-cylinder engine that produces 228 horsepower and 243 lb.-ft. of torque. Higher trims come with a 3.5-liter V6 engine that delivers 278 horsepower and 317 lb.-ft. of torque.
Now let's talk about the Terra color. As mentioned earlier, this is one of the special colors that the Tacoma TRD Pro will be available in. According to Toyota, Terra is inspired by the natural landscape of the American Southwest. It's a rich, brownish-orange color that has a rugged, outdoorsy feel to it. The single photo that Toyota has released of the Tacoma TRD Pro in Terra shows a vehicle that looks powerful and distinctive. If you're a fan of the TRD Pro and want your Tacoma to stand out on the road, Terra might just be the color for you.

In conclusion, the 2024 Toyota Tacoma is shaping up to be an exciting addition to Toyota's pickup line. The new truck is built on a solid platform, comes with a range of engine options, and has specific trims for those who want extra power or unique styling. The upcoming Terra color for the TRD Pro is another exciting feature for those who want their Tacoma to stand out from the crowd. We can't wait to see more of the 2024 Tacoma, including the other special color options that Toyota has planned. Stay tuned for more updates as we get closer to the official release date.
Back to Parent Page