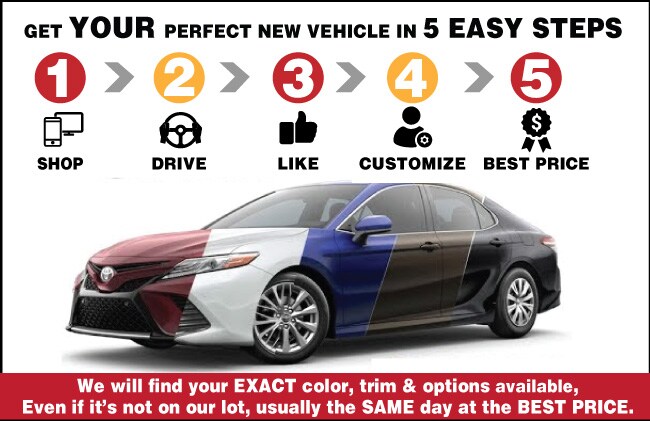 1. SHOP

The average person will spend up to 4 hours online visiting websites and finding the right vehicle that matches their needs.
2. DRIVE
Once you find the car you want come drive one! Make sure it is what you want. We have certified product specialist that can answer any questions you have and demonstrate anything you would like to see. Our promise- Simple. Honest. Fair. We want to help you find the right car for you.


3. LIKE
Now that you know what vehicle you want you can start customizing it.
4. CUSTOMIZE

We can find you your exact color, trim and options that are available EVEN if it's not on our lot, usually the same day.
5. BEST PRICE

We will get the best price on your new vehicle AND buy your car.