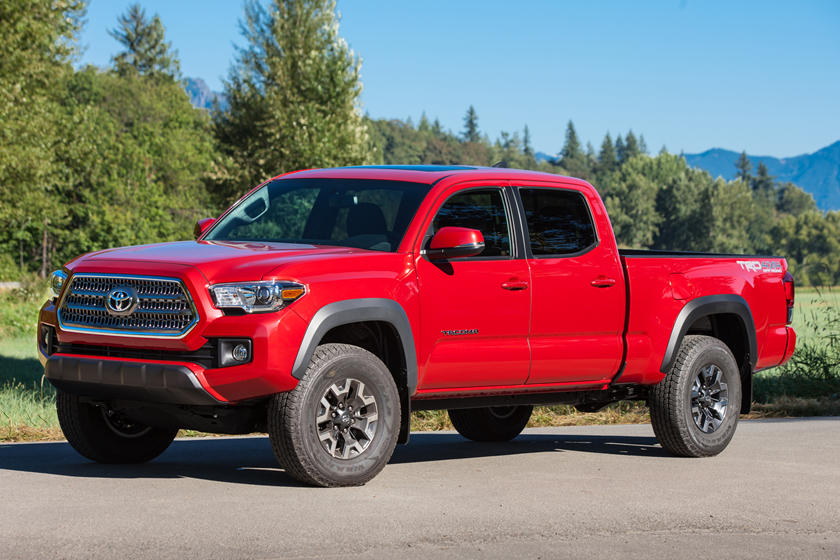 Such is the price of success.
Jay Traugott, 1/19/2020, CARBUZZ
Last Friday, Toyota made a big announcement regarding the production of several of its most popular models. First up is the Toyota Tacoma, which will cease production at the automaker's San Antonio, Texas production plant by late 2021. Instead, the majority of future Tacoma production will take place in Mexico. Why the change? Because Toyota Sequoia production is shifting from the company's plant in Princeton, Indiana to Texas, which has built the Tacoma and Tundra pickup trucks since 2010.
Simply put, Toyota needed to free up space in Texas for the Sequoia and increase Tacoma production to meet increasing demand. Toyota's Baja, California plant has also been building Tacomas since 2004. The new plant in Guanajuato, Mexico, however, has the capability to produce about 266,000 Tacomas annually.
Last year, Toyota sold nearly 249,000 Tacomas in the US, a 1.3 percent increase from 2018. Moving Tacoma production from Texas to Mexico will "improve the operational speed, competitiveness, and transformation at its North American vehicle assembly plants based on platforms and common architectures." As a result, Guanajuato will bring an additional 100,000 Tacomas to market every year. While some might criticize Toyota for this production shift change, it must be pointed out that not a single job at any factory is being cut.
In fact, this $1.3 billion production modernization plan is adding 550 jobs in Indiana. By moving the Sequoia to Texas, the newly refurbished Indiana facility will shift focus to minivans and mid-size SUVs.
Demand for the new 2020 Toyota Highlander, for example, remains very high. This announcement comes just a day after the US Senate voted to approve the new North American trade agreement, which ensures automakers who build trucks in Mexico won't face tariffs.
It also makes sense for the Tundra and Sequoia to be built under one roof because they share a platform and other basic mechanicals. In the coming years, a redesigned Tundra with rumored hybrid power is due to arrive, all but ensuring the next Sequoia will receive the same treatment.
read more