Choose a Car & Get Started

 

   

 Customize Your Payment


   
Value Your Trade

 
YOU'RE READY TO PURCHASE YOUR VEHICLE...WHAT'S NEXT?
 PICK UP AT BAYSIDE


Schedule your appointment
Solo Test Drive
Finalize Paperwork Directly on Your Mobile Device
Drive Your New Vehicle Home!


 HOME DELIVERY


Schedule your appointment for Delivery to Your Home
Solo Test Drive
Finalize Paperwork Directly on Your Mobile Device at Home
Enjoy Your New Vehicle!

FREQUENTLY ASKED QUESTIONS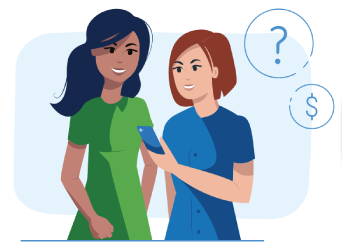 1. What exactly can I purchase online?
Choose any new or used car, truck or SUV on the Bayside website.
2. How can I see my financing options?
Step 2 includes a payment calculator that allows you to change your credit score range (excellent, very good etc).

3. Can I change my down payment?
You can customize the amount of your down payment through the payment calculator ($0+), but typically most financial institutions want to see 10% down. However, we work closely with banks and have approved less.
4. Can I change the amount of time I would like to finance for?
The term is adjustable through the payment calculator, and as you change the term length you will see the payment fluctuate.

5. What information do I need if I want to trade in my current vehicle?
You will need your Vehicle Identification Number (VIN) or you can enter in your vehicle year, make, model and trim information. You will eventually need to provide pictures of your vehicle.

6. How do I know what manufacturer rebates I qualify for?
Manufacturer rebates are for new vehicles and are provided directly by the manufacturer. They incentivize specific year and models of the vehicle to sell inventory at a more frequent rate. They typically incentivize the models that are their core products or their high-volume sellers. They do have certain requirements and limitations that the buyer must qualify for in order to receive them.
7. Why can some new car dealerships provide lower internet prices than others?
Some manufacturers allow dealers to add rebates to their online pricing that not every customer will qualify to receive, for example, military or recent college graduate rebates. However, there are manufacturers that will only allow rebates that everyone qualifies for, so you will see similar or very consistent pricing on vehicles. All dealers buy their inventory directly from the manufacturer for a similar price, so any fluctuation in pricing for the consumer is based on how much inventory the dealership has, how old the inventory is, how the vehicle is equipped, and how much demand or lack of demand there is for that vehicle.
8. What documents do I need to provide to the dealership in order to complete my purchase online?
You will need your driver's license, current vehicle insurance card, vehicle registration and title. If you are trading in your current vehicle, you will need to provide pictures of your trade in.
9. I want to trade in my current vehicle. What information does the dealership need for the appraisal process?
•    In addition to basic vehicle information (year, make, model), please share everything that you have done to enhance the condition of your vehicle. Examples: new tires, brake pads, regular oil changes as recommended by manufacturer, major service intervals: 30k-60k-90k-120k, new rims or exhaust, tint on windows, lift kit, hitch to tow boat/trailer etc.
•    If the vehicle has been involved in an accident, please inform us of any repairs or replacements made to the vehicle.
•    Simply walk around your vehicle and take pictures of the following: exterior pictures of the front, rear, driver's side and passenger side as well as interior pictures of the front, rear and dashboard/odometer.
•    If you are a current Bayside For Life member we want to provide you with an increased trade-in value on your vehicle as a thanks for being a loyal Bayside customer.

10. Do I need to come into the dealership for any step of the buying process?
There's no need to physically visit the dealership with our online shopping and delivery options. Bayside will send you all documents to sign via your mobile device and we can deliver the vehicle to you, so that you can test drive and complete your purchase from home.
11. Are there used or pre-owned vehicle rebates?
We realize that price is one of the biggest factors in purchasing a vehicle for our customers. People love to buy locally and keep business in their community, however they don't like paying extra to do so. We utilize an innovative program that allows us to see pricing of similar vehicles (including mileage, equipment, & condition) within a 75 mile radius. We use that information to price our vehicles and give you bottom-line deals upfront, so you know that you have the best value possible, otherwise we wouldn't expect you to do business with us. Our long term goal is to earn our customer's loyalty through positive experiences at Bayside, with competitive pricing, abundant inventory and exemplary sales and service knowledge.
12. What is Bayside For Life?
Bayside For Life is our commitment to creating long-term relationships with our customers. The program specifically includes complimentary oil changes, tire rotations and safety inspections (including tires, fluids, brake pads, safety lights etc) done by certified technicians. They know your vehicle best, so they are pre-dispositioned to any common issue that your specific vehicle make or model may have, and how to prevent or alleviate any problems. Bayside For Life also provides our customers with an increased trade-in value on vehicles purchased through our dealerships.